Please note that SNAP-eWallet (via Wrist-SNAP or SNAP-App) or Mobile Banking App (QR-Payment) is required for payments in commercial areas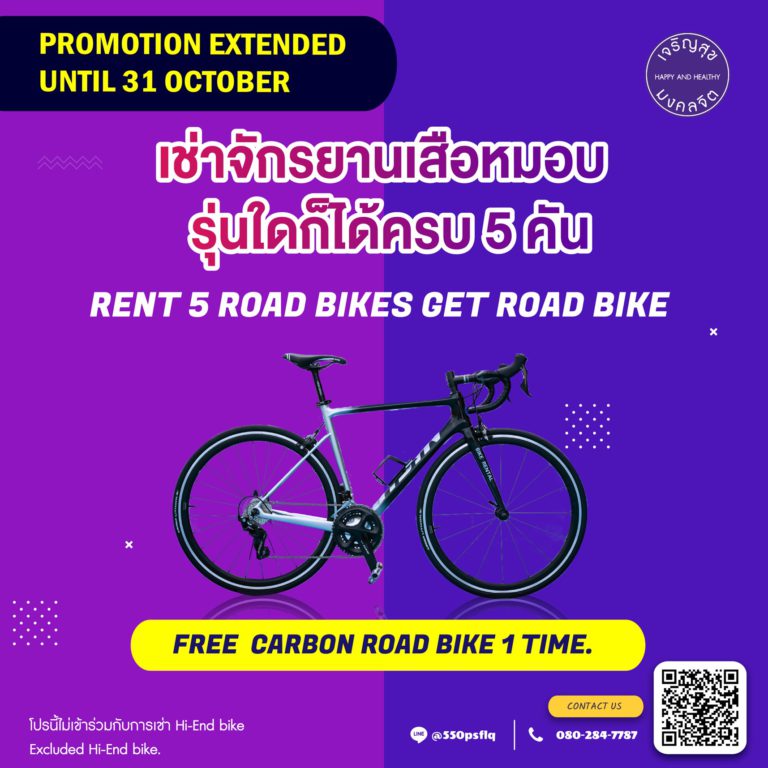 You can still enjoy riding at HHBL even if you don't have your own bike!
HHBL provides a comprehensive bicycle rental service for everyone. The bicycles we provide ranging from premium road bikes to hybrid road bikes.
Rentals include free saddle adjustment, helmet and bicycle tail light.
Hybrid Road Bike rental rates start from THB 420 / 4 hours. Aluminum-framed Road Bike rentals start from THB 720 / 4 hours.
NEW!!! 𝗣𝗶𝗻𝗮𝗿𝗲𝗹𝗹𝗼 𝗗𝗼𝗴𝗺𝗮 𝗙 (𝗦𝗶𝘇𝗲 𝟱𝟯) goods for biker with minimum height of 175 cm.  Rental rate starts from THB 1,500 / 4 hours.
* additional charge THB 50 per 15 minutes for late return.
* advance reservation is highly recommend for weekends and public holidays
How to rent a bike?
Simply pay by SNAP-eWallet (via Wrist-SNAP or SNAP-App) or pay through Mobile Banking App (QR-Payment)
For more information
 Tel : 080-284-7787
 Add LINE ID : @550psflq
จองเช่าจักรยาน
จองเวลาเข้าเรียนเทคนิคการปั่นจักรยานสำหรับเด็ก
ลงเวลาเข้าใช้สนามปั่นสำหรับเด็ก
AQI
(US) /
(CN)
(US) /
(CN)
(US) /
(CN)
(US) /
(CN)